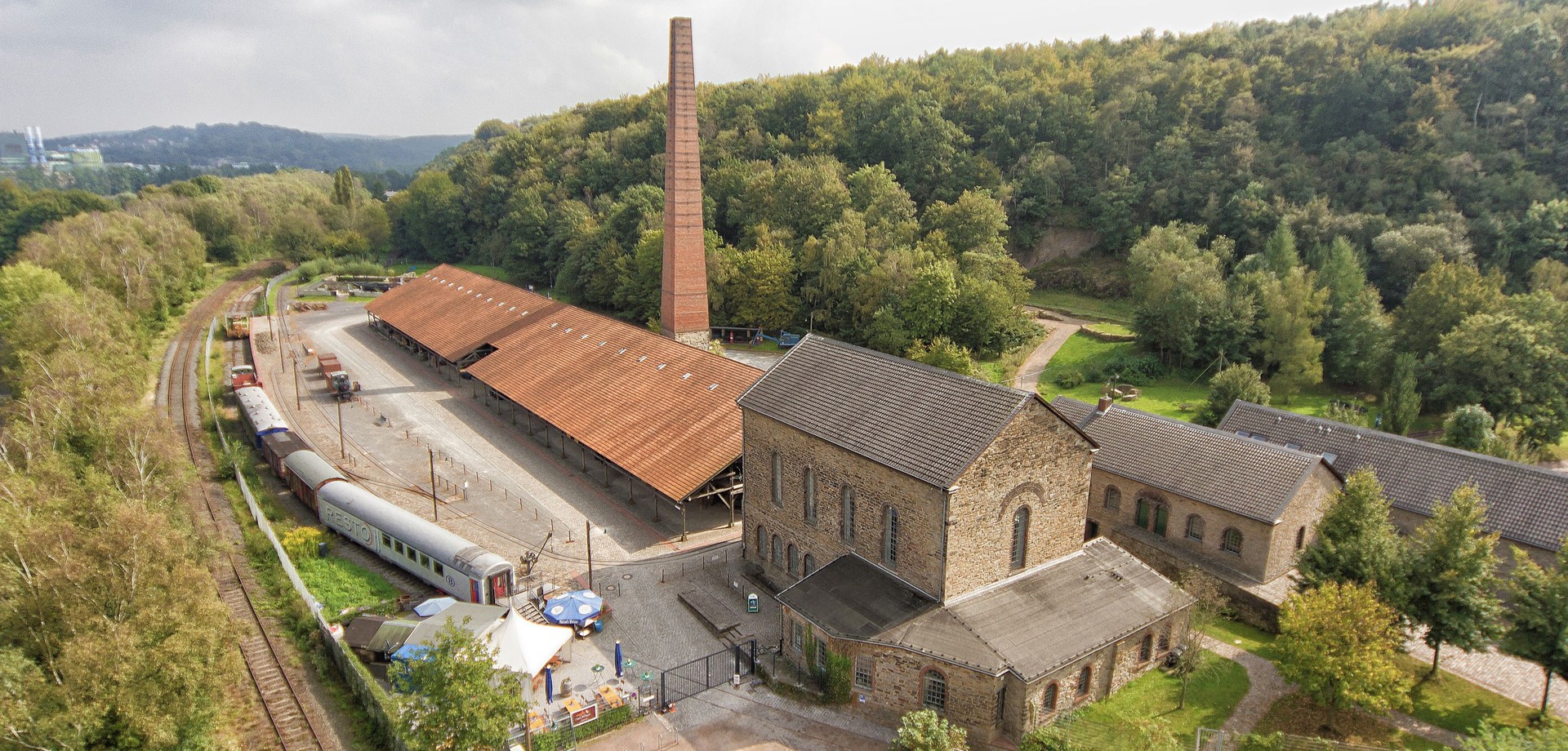 Address
Zeche Nachtigall
Nachtigallstraße 35
58452 Witten


Tel: 02302 93664-10

Fax: 02302 93664-22

Opening hours
Tuesday-Sunday and public holidays 10-18
Final admission 17.30

Closed: Mondays (except public holidays)
Admission charges
Adults: 4.00 Euro
Adults in groups of 16 persons or more: 3.50 euros
Reduced*: 2.00 Euro
Children, young people, pupils: free
* Those entitled to a reduction are recipients of current benefits under the Social Security Codes II and XII, students under 30, trainees, people doing voluntary service, people with a degree of disability of 50%.
Free admission
LWL Museums' Card, LVR Museums' Card, Deutscher Museumsbund, ICOM, RuhrtopCard (once only)
---
Food and drink
The coffee garden "Auf Nachtigall" offers museum visitors, hikers and cyclists a wide range of home-made cakes and coffee creations. The menu also includes savoury stews and - depending on the weather - tasty grilled dishes. In addition to a varied selection of soft drinks, you can enjoy a glass of "white or red" in the homely atmosphere against the industrial backdrop of the Nightingale Mine.
 
Opening hours:
April - October
Tuesday to Sunday 10 - 19.00
Monday: closed

November - March
Saturday and Sunday 11 - 18.00

For groups (also cycle groups) there are various buffets, coffee breaks and breakfasts. There is room for 60 people in the outdoor area. Larger groups can be accommodated under the Nightingale Mine's ring furnace.
The service is limited in winter.
Contact
The Museums gastronomy "Auf Nachtigall"
Nachtigallstraße 35
58452 Witten


Tel: 0173 / 5460476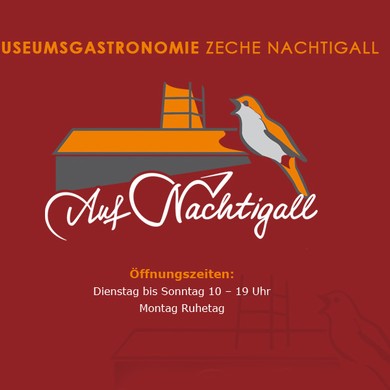 For families
There are plenty of attractions for families and children at the Nightingale Mine.
Guided tours through the Nightingale mining gallery take place several times a day and are also a highlight of the visit for children aged 6 and over. In the summer months children can dam up the water at the "Kleine Ruhr" stream, drive a mill wheel and bring their model boats along and sail them through the functioning locks.
In the accompanying playground, young visitors can climb a pirate mast, shimmy down a climbing rope, balance on a beam, go for a slide and test their balance in the rocking ship.
The Mining Safari is held every second Saturday of the month. Accompanied by our nature guide Birgit Ehses, children (from 6 years upward) and interested adults can go on a discovery tour of the natural surroundings around the Nightingale Colliery. Price: 5 euros per participant including admission to the museum.
Information
Visitor Services & Guided Tours
Tel: 02302 93664-19
Fax: 02302 93664-22
Director
Gerben N. Bergstra
Tel. 02302 94664-12
E-Mail: gerben.bergstra(at)lwl.org

General assistant
Cindy Dumlupinar
Tel. 02302 93664-20
cindy.dumlupinar(at)lwl.org

Dogs may be taken on a leash into the outdoor area. However, dogs are not allowed in the buildings, with the exception of guide and assistance dogs.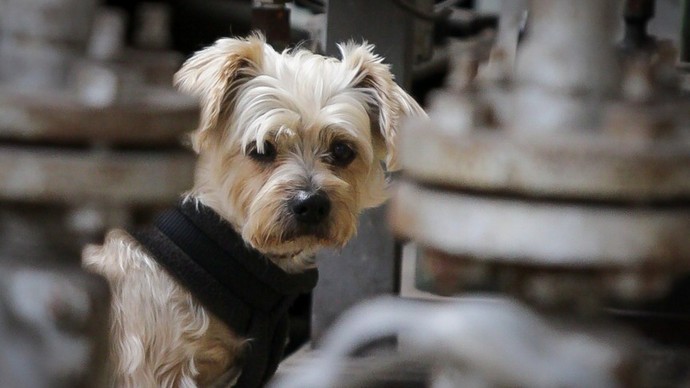 You are welcome to photograph your activities during your visit. You can share your pictures on social media under #zechenachtigall.

For commercial photos, prior consent must be obtained.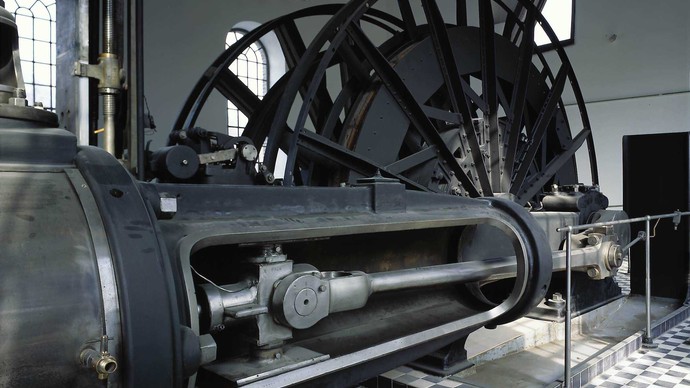 The museum shop sells books, souvenirs of the Ruhrgebiet, toys and products from all the sites of the LWL Industrial Museum, like pit cloths and glass.
Open Tue - Sun 10.00 - 18.00
Phone: 02302 93664-10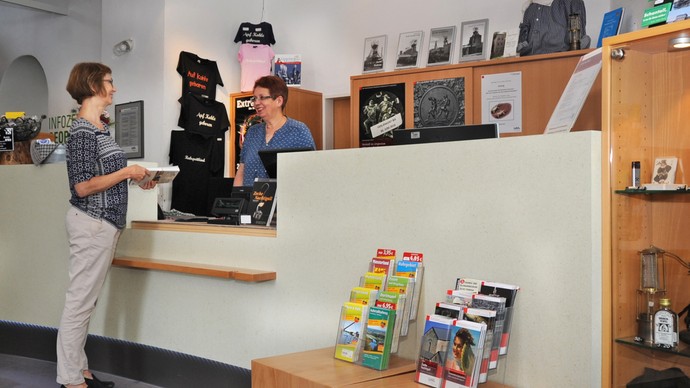 Arriving by car
A 43, exit "Witten-Heven", and follow Herbeder Straße until you reach the B 235/B 226, where you turn right onto Ruhrstraße B 235. After passing the Ruhr bridge turn right onto Nachtigallstraße.
Parking: a few parking spaces are located directly next to the museum entrance. An alternative car park can be found at the "Parkplatz Nachtigallstraße" about 1.3 km away, near the Mine and Field Railway Museum at Theresia Colliery.
On many Sundays and public holidays the Muttenthal Railway commutes between the Theresia Colliery and the Nightingale Mine - a stylish alternative to walking between the car park and the museum. A ticket costs 4.00 euros for adults and 1.50 euros for children (6-14 years).
Arriving by bus and rail
Take S 5 or RB 40 to Witten central station. From there, you can walk via Herbeder Straße and Im Sundern. This will take approx. 20 minutes
The detailed walking route from Witten central station:
After leaving the station, turn left on the same side of the street (you are now on "Bergerstraße"). After approx. 150 metres turn left and follow Herbeder Straße until you reach a roundabout. At the roundabout keep left again and walk along the B226. You will again come to a roundabout. Keep left again and take the second exit from the roundabout. After 150 metres turn right into "Im Sundern" and follow the road for 500 metres until you reach the Nightingale Bridge. Cross this bridge and turn right onto Muttentalstraße. A short while later you will see the museum entrance on the left.